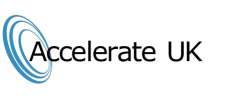 Leadership and Team Development Specialists
Call 0203 507 0053








Accelerate
"To cause to move faster;
to quicken the motion of;
to add to the speed of"
Our Team - Front Row













Our Team - Back Row
Meet the Management Trainers at Accelerate UK
Jo Packham
Before specialising as a training consultant Jo gained management experience in both training and human resources, working in retail as a regional personnel and training manager, before moving to News International in a specialist training role, designing and leading a wide range of management development projects. Jo is based in Surrey, working with clients in the design and delivery of a range of development programmes. .
These programmes range both in content and level, from Board level and Directors to first line managers. The common theme being always striving to deliver successful outcomes that meet and exceed expectations. Jo is qualified to use a number of profiling tools such as MBTI and has extensive experience in outdoor development solutions
Click here to email Jo directly.