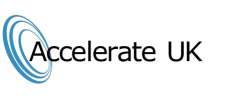 Leadership and Team Development Specialists
Call 0203 507 0053








Accelerate
"To cause to move faster;
to quicken the motion of;
to add to the speed of"
Our Team - Front Row













Our Team - Back Row
Meet the Management Trainers at Accelerate UK
Angela Tickner
A highly experienced Learning and Development professional, with over 20 years of experience in all aspects of training from identifying the real need, to design, delivery and measurement of programmes that support behavioural change & the achievement of business objectives. Working at all levels, Angela develops and delivers programmes that engage and challenge participants to higher levels of awareness and increase their performance to impact bottom line results.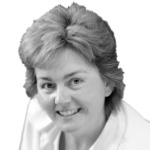 The distinguishable strength is the passion Angela brings to coaching sessions and when training others the ability to very quickly determine the real cause of a performance problem before providing an appropriate solution.
Angela's passion stems from believing that a difference can always be made – to benefit the individual and the employer and ensuring that sustainable behavioural change can take place. As well as being able to deliver standard programmes, Angela likes to focus on training the individuals within a group by ensuring the content achieves the key objectives and each delegate's specific personal needs. "Train the people, not the material". Specialist areas include managing conflict, time management, communication skills, presentation skills and coaching and personal development.
Click here to email Angela directly.