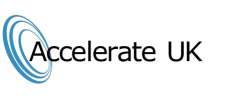 Leadership and Team Development Specialists
Call 0203 507 0053








Accelerate
"To cause to move faster;
to quicken the motion of;
to add to the speed of"
Our Team - Front Row













Our Team - Back Row
Meet the Management Trainers at Accelerate UK
Simon Talbot
Post university Simon worked for the WH Smith Group where his twelve year career saw him working across the business and in many different functional areas – holding senior management roles in both IS and Marketing. With a passion for strategy and projects he changed course and moved into consulting where he has been working for almost two decades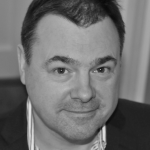 Simon understands change and works with Accelerate UK to join the dots between the strategic vision and the practical nuts and bolts of making it happen through an organisation. Creating high performing teams, design of operating models and effective performance management systems are part of the journey.
Simon is certified as a practitioner in the Kirton Adaptor-Innovator inventory – a tool that helps us each recognise how we think but also helps leaders understand how better to manage the diversity in their teams and smooth the path to strategy implementation.
Click here to email Simon directly.